Peace
This house is on fire
Written by Kasia from Poland
What is the role of a peace organisation in a world that is far from peaceful? Can our silence be harmful? How do we adjust our actions to current reality – more polarised and politically divided than ever before? 
In order to work together on these questions and critically assess the work of SCI, communication officers and volunteers from branches of SCI met online on a "This House is On Fire" seminar organised by SCI Switzerland. The group comprised of 17 people, from countries such as Belgium, Sri Lanka, Germany, Greece, Ukraine, Switzerland, Austria, Italy and more. 
I started this training with curiosity and a bit of reluctance – political topics are not easy to talk about and I wondered how we can tackle such sensitive subjects only through zoom. Seven days later, after our final session, I feel not only so much closer to the mission of SCI but also very empowered to have it reflected in my daily work as a communication volunteer in the International Secretariat. The first few days were mostly about discussing topics of political and social relevance. Which topics are the most urgent? The response to COVID-19, climate justice, gender and feminism, weapon trade, current human rights violations and wars, racism ..? Even though it really seemed like the world was on fire, there was no place for helplessness in our time together. We quickly moved to a practical part of the training and focused on actions – what should we do? We separated into smaller focus groups with a singular target in mind – drafting resolutions, proposing new training ideas, creating a toolkit for future volunteers, outlining a communication campaign about neocolonialism and volontourism. Not only the ideas were flowing but concrete plans followed right by them.
Now, we have a week to work on these objectives and we will see each other next sunday, ready to put down the fire, one action at a time.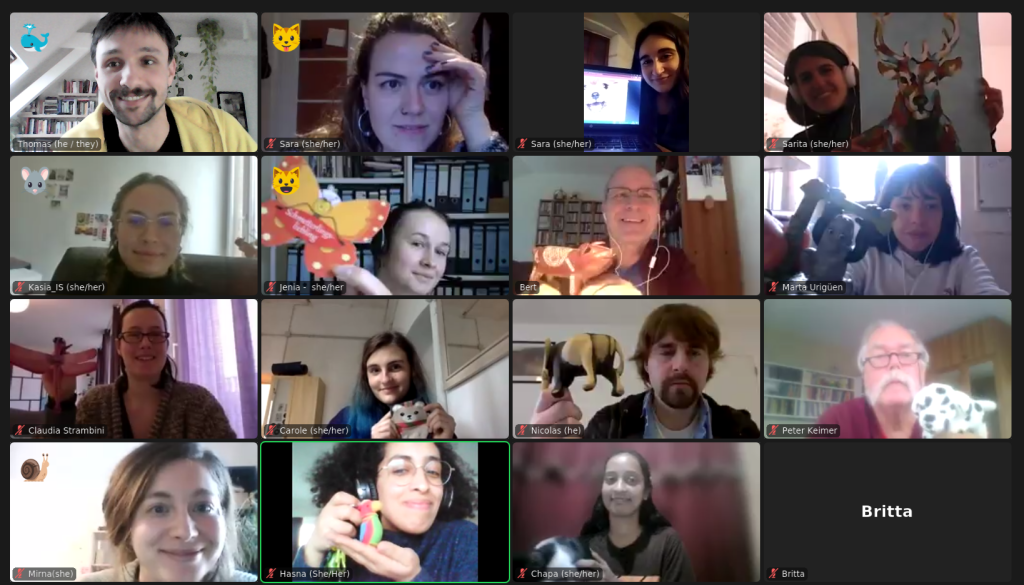 Read more Voices of Volunteers