22 July, 2021
A green lung in the heart of the city
by GAIA Kosovo
Since the team of the "Social Space for Deconstruction" opened the place in October 2020 in the old and quiet "Qendra Zejtare" (crafts center) of the city of Mitrovica, one of the priorities has been to revitalize the area, once a dynamic place that slowly became less popular and attractive. We noticed that some spots around the SSD, which could be easily mistaken for concrete blocks full of trash where cars park, actually contain old soil. It was then possible to imagine creating a garden instead! By talking around, we realized we were not the only ones willing to do something there and that a community garden could also forge a link within the local community. Then, we found out that the local NGO Community Building Mitrovica could support the idea through their civic education project aiming to engage high school students into their city's life. That's how, early May, we started to plan the creation of a garden, together with CBM, the students of their program and some neighbors of the area.
Working with so many different people takes time because one has to adapt to the other's schedule and group dynamics can slow down the process, but cooperation and teamwork is also the most fulfilling and rewarding kind of work.
The basis to have a good garden is to have good soil. Cleaning out all the garbage that was on the ground – probably for years, – was not an easy task, but with the soil brought by the municipality, some more cubic meters of good soil that we ordered to a company and two barrels of compost from our friends from Kompostopia in Peja, we managed to transform the land into a healthy and fertile new ground.
To keep all this soil in place, we also had to build a wall and took the opportunity to plant in the bricks for even more flowers around; some neighbors helped with that by bringing enough seedlings to turn the wall green.
As we knew this area is often frequented by stray dogs and cats, we thought the best way to prevent plants from being unearthed was to put up raised beds on top of the plot.
Once the beds were built, with the help of the students and friends, the controversy started… We didn't realize that the size of the structures was exactly the size of a human body and that, put in line, the three raised beds could look like coffins. So much effort had already been put in the creation of this garden that hearing that it resembled a graveyard pained us a lot. Moreover, a community garden that doesn't please the community around it, that takes the biscuit! So after arranging all the raised beds under the hot sun, when we thought we were finished for the day, we actually decided to change the one in the middle to place it horizontally, in order to avoid the "cemetery" effect. Sometimes it is worth listening to people's opinion and questioning ourselves.
The remaining step was the easiest and the most satisfying: planting. Planting is what made this space finally look like a garden. It was also the last time we cooperated with the students, who were curious about the little seedlings that we grew in our flat beforehand. Through the whole process, the idea was also to explain a bit about gardening, compost and other natural methods to look after a garden; thus, when planting, we tried to associate plants that help each other during their growth, such as tomatoes, basil and marigold. Students didn't just help us to create this garden, we hope they also learned from it.
Being a gardener is a profession and we have much to learn, but thanks to our friends and colleagues from GAIA's Permaculture program in Bozhevce, we got some good advice. Since the summer weather is quite hot and dry in Kosovo, we mulched our beds to protect the ground from the leaching of soil due to heavy rain, to keep the humidity in the soil and to prevent weed from growing; when the straw decomposes, it also brings fertilizer to the soil, making it richer for the years to come. Tomatoes, cucumbers and morning glories need special care since they are growing tall and need support to climb; thus, we planted wooden sticks to help them grow and attached the tomatoes to those sticks.
Finally, for the garden not to turn into a muddy ground, together with our friend and neighbor, we used old bricks to make a path around the beds. Through all this project, we tried as much as possible to reuse old materials and to do things on our own instead of always buying new: we built the raised beds ourselves; we grew the plants in our flat, we used old tires to make flower pots and we used old bricks to make the path.
Now that everything is set, we only have to water the plants, to take care of them and to wait for their blossoming! We didn't really foresee how we're going to deal with the vegetables that will grow, but unlike some people thought, it never crossed our mind to sell them and we would anyway not have enough to do so. We hope people will come and take veggies from time to time, always keeping in mind that it is a community garden, meaning everyone should be able to have access to it.
The work on the garden generated interactions, conversations, new encounters and a lot of smiles between people from different generations, grandparents and young children, teenagers and adults. Everybody was motivated and now that the garden is finished, it brings a new energy and bright natural colors to the whole area. People pass by everyday and stop to ask questions to the residents, drop by to plant some flowers or bring us seeds.
Our experience shows that natural life and peaceful socialization can be created even from a little piece of soil covered by garbage!
This article has been written by Emmeline Assemat, a long-term volunteer of GAIA in Mitrovica, Kosovo. Emmeline has been volunteering in Mitrovica since September 2020 through the French national program, Service Civique and will end her mission this year in September.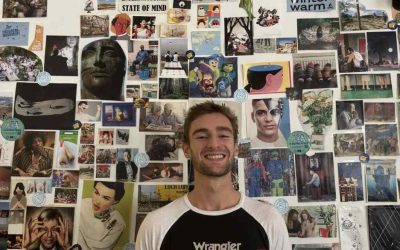 Léo arrived at our office of the International Secretariat here in Antwerp on the 15th of September and he will stay with us for one year. Hello everyone! My name is Léo, I am 23 years old and I come from Lisieux, Normandy, a city in France. I joined the International Secretary to take part in the organising of the International Committee Meeting. I will also be the first point of contact for...
The Summer Short Term Camp was held from 20 to 28 August 2023. Three participants reached the campsite one day before from Mankundu. The local friends arranged the food and accommodation at Bhagot Singh club and since there were no international volunteers or volunteers from out of state, the local unit Members and four members from the Hooghly district joined the camp. Ten volunteers regularly...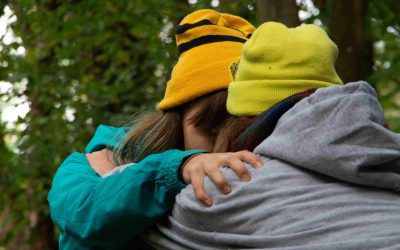 The training will be held from 6 to 15 November in Hollókő, Hungary. This program aims to help you become a better leader through the principles of self-awareness, resourcefulness and accountability.