19 May, 2022
Call for International Volunteers in Sri Lanka
Summer Workcamps
Are you interested in environment awareness, educational support or local communities empowerment? Would you like to volunteer in Asia and discover the beautiful country of Sri Lanka? Apply now to their summer international workcamps!
Workcamp: Farming and educational support for local community empowerment
Where: Anuradhapura District
When : 14/07/2022 – 24/07/2022
Description : The objective is to intervene in two villages in order to improve living conditions and reduce the inequalities suffered by local communities. The main missions will be to create fun and educational activities (mathematics, English). Then to participate in the local development in the community by ensuring the sustainability of economic activity: farming.

Workcamp: Environment Awareness and creation of an organic garden in a local community
Where: Kandy District
When : 27/07/2022 – 05/08/2022
Description : Work in a waste center and carry out actions for the climate by creating an organic garden. To raise awareness for all generations about climate change and the protection of the environment.
Contacts
Email : placement.scisl@gmail.com
Facebook : SCI Sri Lanka
Instagram : SCI Sri Lanka
CI-Hellas with the support of the Anna Lindh Foundation organised a FEEL THE MEDITERRANEAN event on the Day of the Mediterranean. This was one of the many cultural, mainly music, events organised on that particular day to celebrate a sea that brings together so many different cultures and is invariably significant to Europe's past, present and future.
It took a few years, but IVP Australia has finally published their booklet.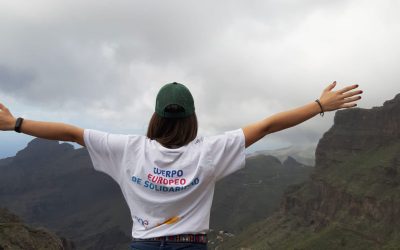 Our branch in Madrid, Spain is looking for 2 ESC long term volunteers. The volunteers will be ? based in Madrid (Spain),  ? from February 2023 to February 2024. ⏰ Deadline to apply: ASAP