2 October, 2023
Job alert! We are looking for a Finance and Administration Officer
Join the International Secretariat of SCI
Job Title: Finance and Administration Officer (FAO)

Location: Antwerp, Belgium

Type: Full-time (Fixed-term, potential for extension)

Deadline for applications: 8 October 2023

Organisation: Service Civil International (SCI)
Are you a dedicated finance professional seeking an opportunity to contribute your skills to a global organisation with a mission of promoting peace, social justice, and sustainable development? Look no further than Service Civil International (SCI). With over a century of experience in organising volunteering peace projects, SCI has a rich history of making a positive impact on the world. As the Finance Officer within our International Secretariat, you'll play a pivotal role in ensuring the financial stability and effectiveness of an organisation that spans continents and cultures. At SCI, we believe that sound financial management is crucial to achieving our mission, and we're looking for a talented individual who shares our commitment to make a positive impact on the world. If you're ready to bring your financial expertise to an international stage and support our mission-driven work, we invite you to consider joining our team at SCI in our office in Antwerp. 
Responsibilities
Manage SCI's financial systems, including bookkeeping and audit preparation.

Oversee internal financial processes, like payroll and reimbursement.

Handle insurance scheme management and administrative tasks.

Ensure compliance with financial regulations and reporting.

Communicate effectively with internal and external stakeholders.
Criteria
Essential:
You must have the right to employment in Belgium
Fluency in English (written and spoken), intermediate Dutch for admin tasks

Bachelor in Accounting/Finance or equivalent

Minimum 3 years of finance experience

Strong bookkeeping background

Excellent organisational and communication skills

Commitment to SCI's mission and values

Strong organisational skills, ability to multitask and set priorities 

Ability to take initiative where appropriate to deal with changing situations in daily work and the organisation
Desirable:
Knowledge of insurance systems is a plus.
Conditions
Report to SCI International Coordinator.

Antwerp-based with occasional travel.

Full-time, one year potential for extension.

Competitive salary and benefits.

Ability to work from home in agreement.

Equal opportunities employer.
How to Apply
Send CV, motivation letter, and references to recruitment@sci.ngo by 8 October 2023. A detailed job description can be found here.
Please clearly indicate whether you have the right to work in Belgium and you have any Dutch knowledge.
For more information regarding the position contact treasurer@sci.ngo 
Use "Application FAO" as the email subject.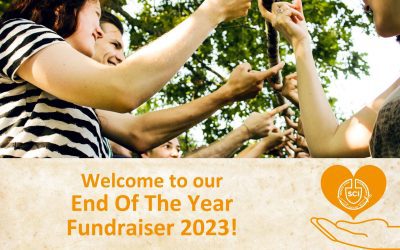 As we approach the end of this year, I would like to address all of you and ask for your support to SCI. The most reliable source and that which would give us the highest level of independence, is YOU!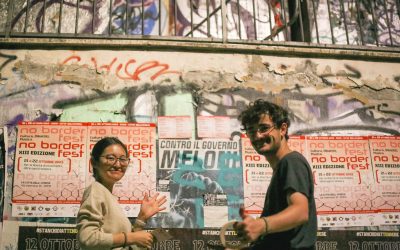 From 10th to 25th November 2023 and ahead of the 13th edition of the No Border Fest, 14 international volunteers arrived from Spain, Portugal, France, Albania, Croatia, Hungary, and Italy to Rome, to offer support, during the two weeks, 'tidying up the space of "La Città dell'Utopia"' leading up to the festival and also during the festival. About the festival The No Border Fest was back in its...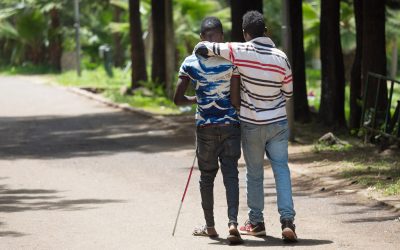 SCI-India's Maharashtra State Group organized a webinar to commemorate the World White Cane Safety Day. The Group has been associated with organizations working on issues faced by the visually impaired for over four decades. The aim of the seminar was to expose new volunteers to the world of the visually impaired, to the challenges they face in daily life and how the little but mighty cane helps...