2 June, 2022
Polish workcamps are waiting for volunteers
Is it safe to come to Poland ?
"Is it safe to come to Poland?" is a question many people are asking now, during the invasion of Ukraine, Poland's neighbor. Due to the proximity of our eastern border to the warzone, we are often seen as being under constant threat, the next victim of Russian aggression. This is not how we see our situation. The majority of the country does not fear the invasion, and life goes on as usual.
Nevertheless, the widespread belief that Poland is a dangerous place is very damaging. Representatives of tourist organizations warn about high cancellation rates of arrivals from abroad. This is a great blow to our economy, but also to the voluntary sector. As anxiety and fear spread, people rethink their decisions to come to Poland. Meanwhile, international solidarity and support are things we particularly need right now. Local volunteers are often exhausted after weeks of intense work to manage an influx of refugees. Although the migration rate has dropped recently as people try coming back to rebuild their livelihoods, many decided — or were forced by circumstances — to start a new life in Poland. We cannot leave them without help.
One of the groups that need special support is children and teenagers. For them, adapting to the new environment, and bonding with peers despite language barriers and cultural differences, is often a bigger challenge than for adults. At some schools, they can count on support from intercultural assistants who serve as translators and mediators and offer psychological support. Unfortunately, not every school can employ them, and training programs are scarce in Poland. We aim to help by providing funds necessary to create jobs for assistants, as well as the education necessary to fulfill this important role.
However, we believe that our best chance to help young refugees is through workcamps. As a branch with more than two decades of experience, we have the knowledge and tools to organize camps best suited to the needs of young Ukrainians.
Currently, we have plans for two workcamps in which they will participate:
Summer School in Trzcianka will be co-organized by a local Primary School. Many kids from Trzcianka have no chance to spend holidays outside their place of living because of their material situation. Among the young participants of the camp will also be Ukrainian children, who moved into town this year, fleeing the war. They don't have many opportunities to travel, so we want to let the world come to them. We aim to build children's self-esteem and confidence, encourage them to speak English, teach tolerance and openness towards diversity, and develop creativity and love for the natural environment. Volunteers will support organizing activities (artistic, physical, educational, and craft) for children aged 6 to 13 who stay in their hometown for holidays, and will also assist during the trips to nearby lakes and forests, as well as to the city of Poznan. As a part of the project "Together for Climate and Peace", 6 hours of workshops on the topic of climate justice will be organized for participants.
Refugee Center Linin — the largest refugee center in Poland, where foreigners who applied for asylum live, awaiting the decision on granting international protection. Among residents of Linin, there are asylum seekers from countries like Afghanistan, Iraq, Syria, Chechnya, and, recently, Ukraine. Many of them are children and youth. The workcamp aims to bring the energy of volunteers and the spirit of international solidarity to the center. For most of the children, it might be the only chance to participate in well-planned, interesting activities during the summer. In leisure time volunteers can visit Warsaw, an old castle near the Refugee Center, or Góra Kalwaria, the nearby city. The main task of the volunteers is to organize indoor and outdoor activities for children and teenagers from the center. Volunteers will also socialize with the residents, and bring fresh energy and relaxation to the center. Knowledge of Russian, Arabic, Kurdish and Pashto languages will be very welcome and helpful, but not necessary. The main study theme of the workcamp is refugees and migration, especially in the context of social and climate justice. The workcamp is also part of a project Together for Climate and Peace. As part of the project "Together for Climate and Peace", 6 hours of workshops on the topic of climate justice will be organized by volunteers trained by SCI Poland.
Both of these workcamps still have free places for volunteers. We kindly ask you to apply for them and help us promote them. You can also expect that soon we will open places on at least one more workcamp during which international volunteers will work with young people who had to leave Ukraine. We would be honored if you chose to spend time working, learning, and having fun together with us. Moreover, a positive response from the volunteering community will encourage us to organize more workcamps. So don't wait, contact us and make Poland your summer trip destination!
SCI Poland invites you to register for the webinar entitled "Recipes for high-quality educational events", which will take place on 27.02.2023, 16-17 CET
We are looking for a trainer to join an antimilitarist seminar in Rome, Italy, from April 16 to 22, 2023. Deadline to apply is February 12!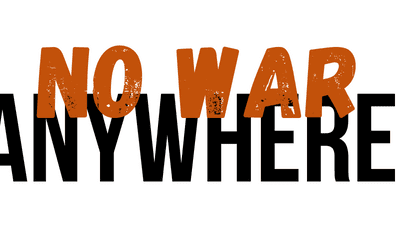 Join SCI's new antimilitarism project, in Rome, Italy, on 16-22 April, 2023! We are looking for motivated young people, passionate about peace, antimilitarism and advocacy. Deadline to apply is 20 February!