22 July, 2021
Raising Peace: 100 years celebration
IVP Australia, WILPF and IPAN
Raising Peace is IVP's contribution to 100 Actions for Peace. Inspired by the CCIVS campaign of the same name, the festival seeks to celebrate peace in all its manifestations. To help organise this festival IVP took on board the NSW branch of Women's International League for Peace and Freedom who also celebrated their centenary in 2020 and also IPAN (Independent and Peaceful Australian Network).
The aims of the festival are to celebrate and raise the profile of peace, to create opportunities for collaboration between peace organisations and to inspire young people to take action for peace.
The festival will take place over 10 days (16-26 September 2021) centred on International Day of Peace. There will be stalls and exhibitions and an exciting program of events with a different topic related to peace each half day.  A growing number of organisations are coming on board, currently around thirty, and include grass-roots activists, civic and religious groups, politicians, unions, educational institutions.
We are thrilled to have the Ambassador for Costa Rica, Armando Vargas-Araya, as our keynote speaker. Quoting Ambassador Vargas:
Costa Rica's track record of 72 years without a standing army demonstrates in a convincing way that it is possible, as well as positive, to organize a state on the principles of mutual trust, peace and non-violence.
Raising Peace will focus on the Asia-Pacific region, with cameo appearances from Costa Rica and Congo. Topics will range from peace on the personal and interpersonal to the international level. The ICAN Nobel Peace Prize medal will be on display and the final event will be a forum on the future of the peace movement.
In Australia we are alarmed by recent, public discussion of the possibility of war with China. The need to raise the voice of peace has become more urgent than ever and vital that the concept and possibility of peaceful co-existence be brought back into common discourse.
SCI Poland invites you to register for the webinar entitled "Recipes for high-quality educational events", which will take place on 27.02.2023, 16-17 CET
We are looking for a trainer to join an antimilitarist seminar in Rome, Italy, from April 16 to 22, 2023. Deadline to apply is February 12!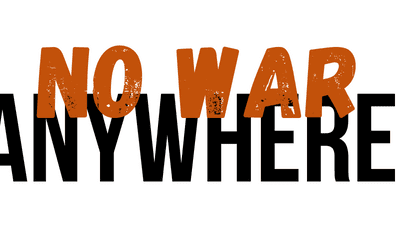 Join SCI's new antimilitarism project, in Rome, Italy, on 16-22 April, 2023! We are looking for motivated young people, passionate about peace, antimilitarism and advocacy. Deadline to apply is 20 February!