12 May, 2022
Workshop on access to the public health system
Organized by SCI Madrid and the NGO Médicos del Mundo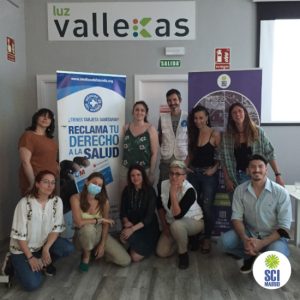 On 10th May 2022 SCI Madrid and NGO Médicos del Mundo* organized a workshop about the topic of Derecho a la Salud (Right to Health). The aim of the seminar was to explain to the participants, mostly volunteers from different Spanish NGOs, how to achieve respect for the fundamental right to health and a life in dignity for every human being.
Begoña Pablos Criado, Intervention Technician of Health and Migration, and other representatives of Medicos del Mundo explained how the right to health can be realized for all people, especially for vulnerable, marginalized populations or those affected by natural disasters, famine, disease, armed conflict or political violence. The participants received detailed information on what steps and what
measures to take in order to access medical care in Spain.
Volunteers of Bocadillos en la Calle, a local project of SCI Madrid dedicated to fight against social exclusion of homeless people, highlighted that acquired knowledge was extremely important in their activities. Every Wednesday they are organizing walks in Madrid to help people who live on the street, by offering them food and hot drinks and providing them with useful information, as well as creating social awareness in society
*Médicos del Mundo (Doctors of the World) is an independent association that carries out projects both in Spain and in 19 countries in America, Africa, the Middle East and Europe.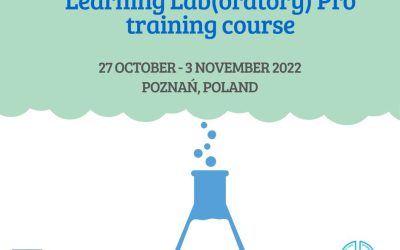 Are you an educator, a (to-be) trainer, willing to discover how to organise high-quality and more inclusive learning activities in both in-person and online environments? Apply for this training course! 📅 27 October – 3 November 2022 📍 Poznań, Poland ⏰ Apply by 2 October
Discover all the activities by SCI-India, Maharashtra State Group, in observance of the International Day of Peace. Their SCI Volunteers spread all over Maharashtra, in different cities, took a lead role in the activities, from mediation sessions, to drawing competitions, webinars and discussions. Get inspired!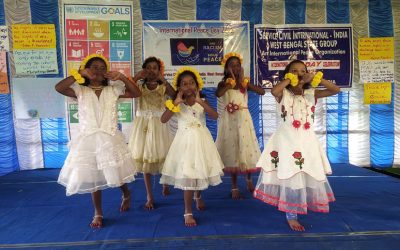 SCI India, West Bengal State Group, organised a seminar on peace to observe the peace day, with many speakers, singing, dancing, poetry and an oath to peace.